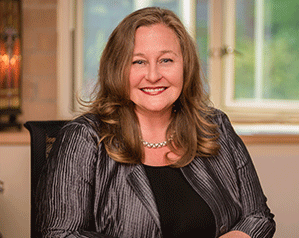 Amanda Moore McBride
Morris Endowed Dean and Professor
PhD, Washington University in St. Louis
Contact: Amanda.McBride@du.edu
Professional Biography
Professor Amanda Moore McBride is the Morris Endowed Dean of the Graduate School of Social Work. She is an internationally recognized expert in civic and community engagement, and her scholarship focuses on promoting engagement through education, programs and policy, addressing issues of inclusion. McBride's prior research has focused on national service, service learning and international volunteering. She has authored or co-authored more than 70 books, special journal issues and articles.
A leader in the field of community engagement in higher education, McBride has convened conferences and written on the topic for The Chronicle of Higher Education and The Huffington Post. She has consulted with the United States Corporation for National and Community Service, the United Nations Volunteer Program and the Social Science Research Council. She has organized more than 15 conferences and symposia, including a recent think tank on the rise of social innovation in higher education and how to best apply the academy's human capital in addressing entrenched social issues.
McBride holds an MSW and PhD from the Brown School at Washington University in St. Louis. A celebrated teacher and mentor, she has received numerous awards including Washington University's Gerry and Bob Virgil Ethic of Service Award (2016) and the distinguished faculty award (2012). Hendrix College, her undergraduate alma mater, has recognized her for her "service to the world" (2014) and as a distinguished young alumna (2008).
McBride joined GSSW in June of 2016 after a 23-year affiliation with Washington University in St. Louis, where she was the Bettie Bofinger Brown Associate Professor at the George Warren Brown School of Social Work. She also served as executive director of the Gephardt Institute for Civic and Community Engagement, leading Washington University's engagement in the St. Louis region.
Academic and Research Interests
civic engagement
community engagement in higher education
service learning in K-12 and post-secondary settings as well as internationally
positive youth development