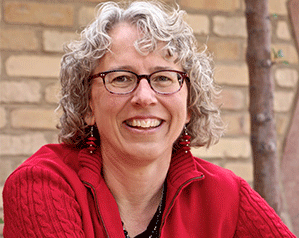 Karen Bensen
Associate Professor of the Practice
MSW, University of Denver
Contact: Karen.Bensen@du.edu
Professional Biography
Associate Professor of the Practice of Social Work Karen Bensen is GSSW's assistant dean for community academic programs, providing leadership in the areas of community engagement, external educational partnerships, distance educational programming and ongoing program assessments. She has many years of professional experience as a social worker, school-based counselor and program director.
Before joining the GSSW faculty, Bensen served as director of the University's Partners in Learning Program, where she created numerous opportunities for students to engage with faculty outside the classroom. Prior to that, she was the director of GLBT Student Services at three post-secondary educational institutions on Denver's Auraria campus.
Bensen has conducted hundreds of professional presentations on topics that include diversity in education, faculty involvement in student life, "safe zone" training and GLBT awareness. She has won numerous awards including the 2005–06 Outstanding Staff Award from the University's Center for Multicultural Excellence.
Academic and Research Interests
student advising/mentoring
social justice
diversity and multiculturalism
gay/lesbian/bisexual/transgender (GLBT) issues and awareness
community building