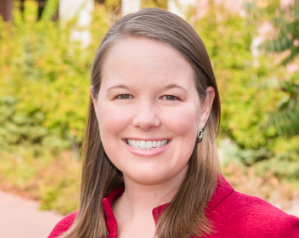 Leslie Hasche
Associate Professor
PhD, Washington University in St. Louis
Contact: Leslie.Hasche@du.edu
Professional Biography
Associate Professor Leslie Hasche focuses on clinical social work practice related to gerontology and mental health. Her research is aimed at improving care for older adults with depression, a crucial means of promoting their independence and quality of life.
Hasche's scholarship builds directly from her research on community-based services' response to the mental health needs of older adults, and on her practice experiences in health and mental health care settings.
As a John A. Hartford Geriatric Social Work Faculty Scholar (Cohort XI), Hasche is directing a study to understand agencies' organizational readiness to adopt evidence-based depression care for older adults. This research is being conducted in partnership with the National Council on Aging and the treatment developers of Healthy IDEAS.
Hasche has published scholarly articles on the mental health needs of older adults in journals such as The Gerontologist, Psychiatric Services and The American Journal of Geriatric Psychiatry.
She enjoys integrating her research and previous practice experience into teaching clinical and gerontology courses, and she is committed to mentoring new social workers entering the promising and rewarding field of geriatric social work.
Academic and Research Interests
gerontology
mental health care for older adults
community-based aging services
implementation of evidence-based practices