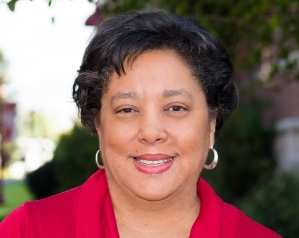 Michele Hanna
Associate Professor
Associate Dean for Academic Affairs
Associate Dean for Diversity, Equity, and Inclusion
PhD, University of Texas at Austin
Contact: Michele.Hanna@du.edu
Professional Biography
Associate Professor Michele Hanna serves as GSSW's associate dean for academic affairs. She teaches MSW courses in multicultural social work practice and child welfare practice. She also teaches the Qualitative Research Sequence in our PhD program.
Prior to pursuing her PhD at The University of Texas at Austin, Hanna's professional experience included working as an adoption birthparent counselor, a child protective service worker, child welfare adoption specialist, child welfare supervisor and program field representative for a statewide special-needs adoption program.
Hanna's research primarily focuses on child welfare, foster care and adoption. Most recently she has served as the evaluator for the City and County of Denver's five-year, federally funded Diligent Recruitment Grant Denver's Village: Wrapping Families with Community Support.
Hanna also works with the Butler Institute for Families as the director of the Adoption Competent Practice Certification Program.
Academic and Research Interests
special needs adoption
child welfare
foster care
multicultural social work practice