Field Internships

As a critical part of the MSW@Denver curriculum, field internships allow you to put concepts and theories into practice—gaining valuable experience working with clients in professional settings in or near your community.
MSW@Denver field placement specialists can connect you to a vast network of internship opportunities.
2,500+
internship sites across
50 states
1,200+
field supervisors in
our network
Throughout your internships, you will work hand in hand with trained social workers to hone your own practice. Since social work expands across a variety of disciplines, you can also pursue internships that go beyond traditional clinical practice, if desired.
MSW@Denver students have completed internships in settings such as: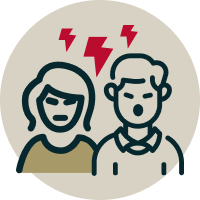 domestic violence clinics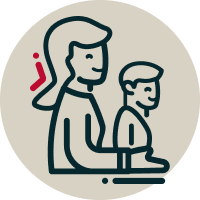 protective services
(children)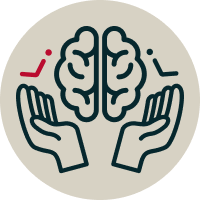 community mental
health agencies
Field Curriculum
As an Online MSW student, you will complete two internships—one foundation internship and one concentration internship. As an Online Advanced-Standing MSW student, you will complete one concentration internship.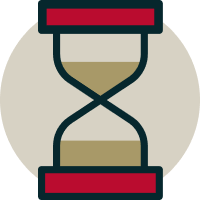 Field Hours
Foundation Year:
400 hours
Concentration Year:
500 hours
Foundation Year Internship – 13.5 hours a week
The foundation year internship builds upon your values, knowledge and skills as they relate to the social work profession and allows you to develop generalist social work practice skills. You will work in a variety of client systems to gain experience helping different populations and addressing varying needs.
If you are part of the Accelerated program track, you will need to complete 13.5 hours a week.
Concentration Year Internship – 16.5 hours a week
Your concentration year is your time to focus on the professional skills you need for advanced social work practice in mental health and trauma or health, equity and wellness. You will work at an internship site relevant to your concentration for experience helping and empowering the individuals and populations you've chosen to serve.
If you are part of the Accelerated program track, you will need to complete 16.5 hours a week.
Field Option 1: Virtual Field Experience (VFX ) + Agency-Based Internship
Field Option 2: Two-Agency Based Internship
*Note Virtual Field Experience (VFX) is only available for students in the Online MSW Program. Students in the Online Advanced-Standing MSW Program are not eligible to opt into the Virtual Field Experience (VFX) option.
For more information read about the options on our Field Placement Options page."

How Field Placement Works
We are here to support you. Whether you live in Colorado or thousands of miles away, we will support you in your placement search to find a suitable placement in your community. We have a national network of partnerships with internship sites that provide clinical and community interventions.

You will begin working with a field placement specialist more than three months prior to the start of your internship.
Your dedicated specialist will support you in the process of finding an approved internship site.

Throughout your internship, you will work with your field liaison and field instructor to ensure your experience is meeting curricular milestones and goals, and you will be supervised at your site by an experienced social work professional.
Recent Field Placement Organizations
MSW@Denver students have completed their field education at organizations that are renowned, compliant with CSWE standards and aligned with the GSSW community's drive to create positive social change.
Jewish Family Services
NAMI (National Alliance on Mental Illness)
Goodwill
The ARC
Boys & Girls Clubs
Lutheran Family Services
Society for the Prevention of Cruelty to Children
Referrals-Based Track
Our placement team will help you identify a site with meaningful learning activities, regardless of population or setting, so that you may develop skills that can transfer to any social work setting. However, MSW@Denver offers a unique option if you have a special preference or require accommodations for your internship. With the referrals-based track, you may identify a specific site for your internship and submit information about the site to the placement team. Referrals are subject to faculty approval—all internship sites are closely reviewed by faculty to ensure the highest-quality learning experience.
When you submit your referral site, the placement team will:
determine if the site fulfills MSW@Denver placement competencies and requirements
collaborate with the site to obtain paperwork including your resume, qualification form and other needed information as requested by faculty
acquire a signed internship contract to establish partnership and liability coverage
clearly communicate internship logistics, training and requirements to the site
submit placement information for MSW@Denver faculty review

Student identifies placement site of interest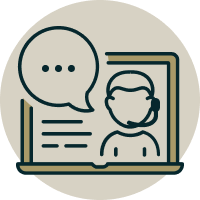 Placement team works with placement site to confirm competency and requirements

MSW@Denver faculty reviews site to ensure the highest-quality learning experience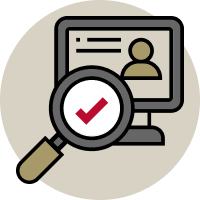 Student is placed in site of choice
Get Started Today
To learn more about MSW@Denver, request information and an admission counselor will contact you.
Request Information