The Online Campus
The strength of our Master of Social Work (MSW) program is in its community, and we strive to bring together diverse individuals to support and guide one another through their personal and academic journeys. Every aspect of the online program is designed to encourage and facilitate your learning experience.
While you are enrolled as a student in the online MSW program, you will conduct all curriculum and community interactions through the online campus. We created an intuitive user experience so you can focus on what's most important: your social work education.
The online campus allows you to:
Chat with classmates and instructors in real time, during classes or between sessions.
Create and discuss presentations, share files and start discussions within small groups.
Monitor your learning and growth with immediate access to assignments and grades.
Use the calendar to keep track of classes, coursework and personal scheduling..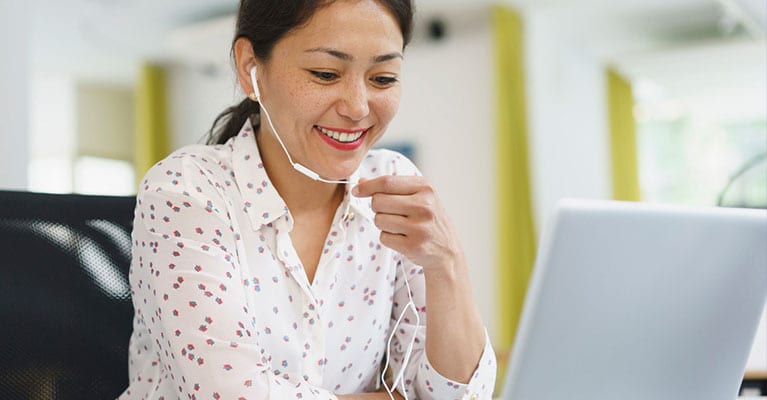 Live, Online Classes
Your weekly classes are delivered seminar-style by our faculty. Classes are not lectures, but an active learning environment where you and your classmates come together to explore concepts, ideas and questions.
Classes are kept small to ensure you receive personal attention and have the opportunity to collaborate and form relationships.
Collaboration in the Classroom
During your classes, your professor can divide you and your classmates into break-out rooms to discuss a topic or case as a smaller group, as well as create quizzes and polls to gauge understanding of course topics. Because you have access to your personal virtual classroom 24/7, you can create social, study or networking groups between class sessions.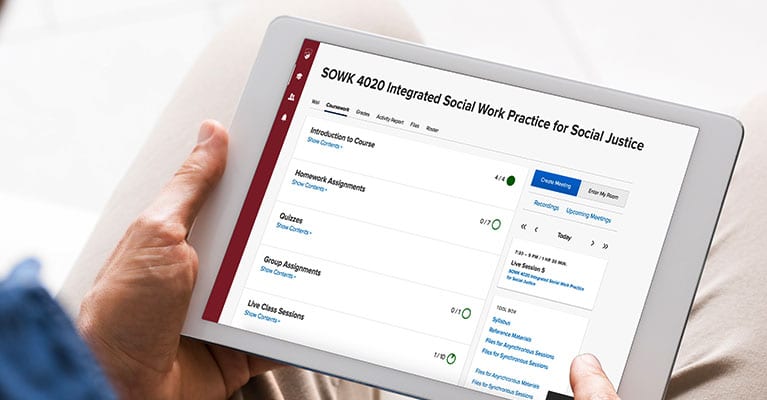 Compelling Coursework
Our faculty has extensive training in the development and facilitation of online courses. The online MSW curriculum is as rigorous as our on-campus programs—coursework includes:
downloadable videos
readings
group activities
case studies
Self-paced assignments are discussed in weekly live classes and are designed to reinforce social work concepts you can apply at your field internship.
Learning on Your Schedule
You can access the online campus from your phone or tablet with the mobile app. Download videos, readings and other assignments to complete when you're offline, and upload your progress when you have access to the Internet.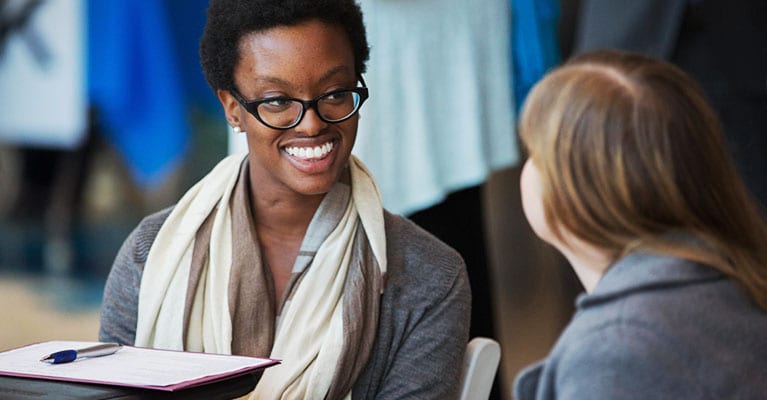 Support Network
You can start connecting with classmates and professors immediately after creating your profile in the online campus. No matter when you log in, you'll have access to a private virtual classroom where you can schedule study groups and meet with faculty for one-on-one office hours. Our support includes access to a variety of resources throughout your education, including technical support, university resources, the library and career services.
Connections That Last
You and your classmates will learn together and challenge each other in a supportive environment. You'll meet up on the online campus for study groups, assignment discussions and dialogue about social justice issues
Get Started Today
To learn more about MSW@Denver, request information and an admission counselor will contact you.
Request Information