Field Placement Options

Field education is an integral component of the MSW@Denver curriculum—allowing you to put concepts and theories learned in the online classroom into practice. Throughout your internships, you will work hand in hand with trained social workers to hone your own practice.
We recognize that students come to our program with varying skill sets and experiences. That's why we offer Online MSW Program students two field experience choices to fulfill the program requirements, allowing them to select the options that best meet their learning needs.
Field Curriculum Requirements
All Online MSW students complete two internships—one foundation internship and one concentration internship. Online Advanced-Standing MSW students are only required to complete the concentration internship.
Foundation Year Internship: 400 Hours
Build upon your values and skills as they relate to the social work profession and develop generalist social work practice skills. You will work in a variety of client systems to gain experience helping different populations and addressing varying needs.
Concentration Year Internship: 500 Hours
Focus on the professional skills needed for advanced social work practice in mental health and trauma or in health, equity and wellness. You will work at a relevant internship site for experience helping and empowering the individuals and populations you've chosen to serve.
Choose From Two Field Experience Options
Explore the Online MSW field options below to determine which can best set you up for success.
Field Option 1: Virtual Field Experience (VFX) + Agency-Based Internship
expand_more
200
Hours of Virtual Field Experience
Both internships completed at one agency
200
Hours of Foundation Agency-Based Field Internship
500
Hours of Concentration Agency-Based Field Internship + Concentration Field
The Virtual Field Experience offers a low-pressure opportunity to begin clinical experience in a realistic digital environment before entering an agency-based setting with real clients.
Featuring live, professional actors and social work experts, this simulated clinical practice allows for real-time, high-quality feedback in a variety of clinical scenarios. These unique opportunities offer opportunities to apply foundational knowledge in preparation for agency-based social work practice.
The VFX fulfills the first 200 hours of an Online MSW student's foundational field experience requirement. It also fulfils foundation field seminar requirements. After the VFX, you will be placed in one in-person community agency setting to complete the remaining 200 foundational internship hours and the 500 concentration internship hours.

Benefits of the VFX + Agency Internship Option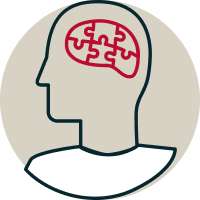 Confidence and Skills:
Practice in a safe environment with real people prior to entering a community agency. Learn assessment tools and specific intervention models.

One Agency Placement:
Engage in one placement for a longer timeframe, allowing further skill progression and additional client contact.

Flexibility:
Spend four hours weekly in live sessions for the first two quarters and complete asynchronous work on your own time, allowing for more scheduling flexibility.
Field Option 2: Two-Agency Based Internships
expand_more
900 hours completed at two agency placements
400
Hours of Foundation Agency-Based Field Internship + Foundation Field Seminar
500
Hours of Concentration Agency-Based Field Internship + Concentration Field Seminar
In this option, you will start your agency experience sooner and begin practicing face-to-face in real-world settings alongside licensed social workers with real clients.
You will complete all 900 required field hours in two separate in-person community agency settings, rather than completing the first 200 field hours virtually. You will also take a concurrent field seminar during both your foundation- and concentration-year internships.
Benefits of the Two Agency-Based Internship Option:

Diverse Perspective:
Gain a more varied experience through exposure to different agency settings and supervisors.

More In-Person Experiences:
Engage immediately in real client interactions taking place in an in-person environment.

Grow Your Network:
Benefit from more opportunities to connect and network with practicing social work leaders in separate agency settings.
*Students in the Online Advanced-Standing MSW program are not eligible to opt into the Virtual Field Experience (VFX) option.

Personalized Placement Support at Every Step

Meet Your Placement Specialist
Begin working with a field placement specialist at least three months prior to your internship.

Find an Internship Site
Collaborate with your placement specialist find a Graduate School of Social Work (GSSW)-approved site in or near your community.

Work With Your Field Liaison
An experienced GSSW field liaison and course instructor will ensure you meet curricular milestones and goals.

Practice Under Professional Supervision
You will be supervised at your field internship site(s) by experienced social work professionals.
Finding Internship Placements
When it's time to begin your agency-based placement, our placement specialists will work with you to determine how to best meet your individual needs. You may go through a matching process with sites within 60 miles of your residence or if you work full-time or have other schedule limitations you will engage in the referrals-based track, where your Placement Specialist will support you in pursuing referral sites for your internship.
Readiness and Preparation
Field experience is the "signature of pedagogy" according to the Council on Social Work Education (CSWE), this means that your internship is an integral opportunity to apply and practice the theories and concepts you learn in your academic courses. Field is a place for you to develop your identity as a social worker through incorporating self-awareness, intersectionality, and social work values in real life settings with a variety of populations. Field is a space to grow, make mistakes and learn with the support of your field instructor and field team.
We highly recommend that you begin planning for your field experience as soon as you apply to the program. You will need to be prepared to spend between 10 to 20 hours per week in a professional field setting. Few agencies offer learning and supervision opportunities outside of regular business hours (8am-5pm). Knowing that each individual has different outside obligations to balance, such as academic course load, family, work, social obligations, childcare and self-care, it will take time to prepare and ensure that you have appropriate bandwidth and capacity for your field learning. This may require you to seek additional support, permissions and schedule adjustments that take time to organize.
The field team and your placement specialist are here for you as a resource to assist you in finding a suitable agency placement, however, this process is fully rooted in reality. If you work full time, have family obligations, have schedule restrictions, unique preferences, or accommodations you are responsible for initiating, advocating, and planning for your unique needs in a proactive manner.
Referrals Based Track
MSW@Denver offers flexibility in education, including the option to self-identify a specific placement agency. This is ideal for students who have demanding schedules, are seeking specific settings or who would like to complete their internship at a current place of employment. Referrals are subject to faculty approval, as all internship sites are closely reviewed by faculty to ensure the highest-quality learning experience. If your referral site is approved, you will be placed there for your field internship(s).
Place of Employment
When a student intends to complete their internship hours at their place of employment (POE), the POE approval process is used to ensure that the student's learning needs/goals are able to be met within the job site and the student's learning is being prioritized. Students must be able to demonstrate how their learning activities will fulfill the nine social work competencies and meet with a staff/faculty member for final approval prior to beginning the internship.
Matching Track
Alternatively, students may opt in to a matching process facilitated by our placement support team. This option is for students who have flexibility and are open to exploring the range of opportunities in the field of social work. Your dedicated placement specialist will locate a placement in or near your community that meets the learning and supervision requirements of our graduate program.
Get Started Today
To learn more about MSW@Denver, request information and an admission counselor will contact you.
Request Information