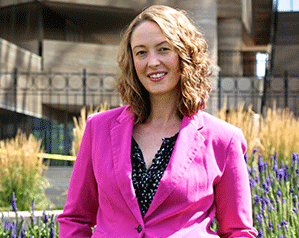 Jennifer Bellamy
Associate Professor
PhD, Columbia University
Contact: Jennifer.Bellamy@du.edu
Professional Biography
Associate Professor Jennifer Bellamy's current research is focused on the engagement of fathers in child and family services, including home visiting, parent training, child welfare and perinatal health care services. The aim of her work is to increase the engagement of fathers in these services in order to support positive fathering, reduce the risk of child maltreatment and improve child well-being among young, low-income, diverse families with young children.
Bellamy has a strong commitment to conducting her research in "real world" settings, in partnership with social service agencies, and with attention to sustainability and implementation. Her work has produced trainings, manuals and other resources for practitioners in the fields of evidence-based practice and fathering.
Bellamy has worked within the field of fathering since 2000, when she worked as a coordinator for a statewide demonstration project designed to serve young, low-income fathers with a case management and peer-support intervention. She has experience as a nursing home therapist and a crisis counselor.
Bellamy currently teaches theory and research courses at GSSW.
Academic and Research Interests
fathers and fathering
child maltreatment and child welfare
evidence-based practice